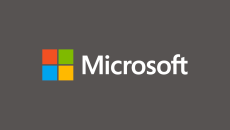 An ongoing outage affects multiple Microsoft 365 services, with customers worldwide reporting delays, sign-in failures, and issues accessing their accounts.
For the last 8 hours, users have been experiencing and reporting being asked to relogin, emails stuck in queues and not getting delivered, while others say they were unable to access their Exchange Online mailboxes via any connection method they tried.
The affected services include the Exchange Online hosted email platform for businesses and the Microsoft Teams communication platform, as well as SharePoint Online, the Graph API, and Universal Print.
"Users may encounter delays and experience failures when accessing some M365 services," Microsoft explained in a service alert sent to Microsoft 365 customers.
"Users may also experience failures when using search functions within the impacted services."
Microsoft says it is currently redirecting Microsoft 365 traffic to mitigate this outage's impact while further investigating the root cause of this ongoing incident.
"We're redirecting traffic to an alternate, healthy, traffic management infrastructure to mitigate impact, while we continue to investigate the underlying cause of this issue," the company added.
While Microsoft told customers they can find out more about this outage from the admin center under EX394347 and MO394389, multiple user reports suggest that those incident tickets are not showing up.
In November, Microsoft 365 was affected by another outage that prevented users from accessing files stored on the SharePoint Online, OneDrive, Office, and Microsoft Teams cloud storage services.
This is a developing story …