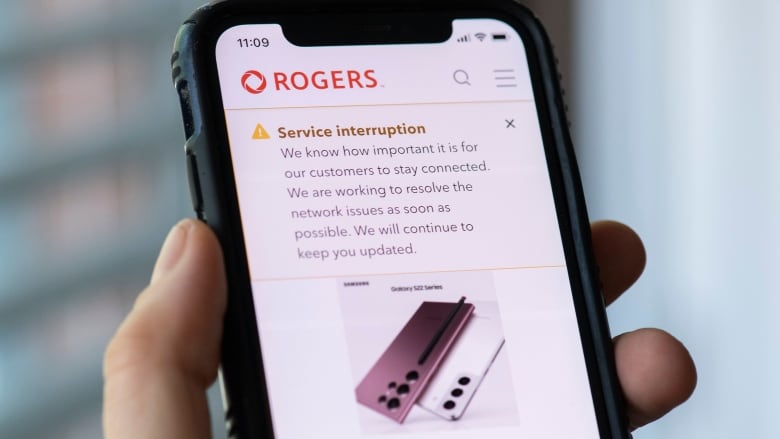 Over the weekend, Rogers Communications CEO Tony Staffieri revealed the telecom company believes a maintenance update was what caused the massive outage that hit its network last week.
"We now believe we've narrowed the cause to a network system failure following a maintenance update in our core network, which caused some of our routers to malfunction early Friday morning," Staffieri said in a statement published Saturday.
"We disconnected the specific equipment and redirected traffic, which allowed our network and services to come back online over time as we managed traffic volumes returning to normal levels."
This update comes after the company said it restored services for the vast majority of its customers, and its technical teams are working on getting the remaining customers back online as quickly as possible.
Rogers's massive outage was triggered early Friday morning, July 8th, leading to widespread disruption in Canada after cutting off access to mobile connectivity and payment card transactions and impacting 911 emergency services.
Internet monitoring organization NetBlocks said this major internet outage impacted users across Canada, causing a 25% reduction in overall network connectivity.
Rogers has confirmed that its networks and systems are almost fully operational, and connectivity has been restored for the vast majority of its customers.
"Services have been restored for most customers and we're working hard to restore the rest as quickly as possible," a banner alert currently displayed on Rogers' official website reads.
"We sincerely apologize for the disruption and thank you for your patience. We will be automatically crediting all customers."
To make things even worse for those affected by the outage, Rogers has also warned customers to look out for scam text messages offering free credits to affected users.
"We are aware of scam text messages being sent claiming to offer credits in the wake of July 8th's service interruptions," the company warns.
"We will apply the credit proactively to your account & no action is required. If you receive a suspicious SMS, please forward it to 7726 (SPAM)."
While Rogers did not provide details on what the threat actors behind these malicious text messages are hoping to achieve, these are most likely phishing messages attempting to redirect Rogers' customers to phishing sites.
When opening links received via SMS phishing messages, the potential victims are sent to attacker-controlled websites where they're asked to enter credentials, personal information, or financial info to redeem the free credits.
Another possible outcome is that the targets are asked to install a malicious application that will infect their devices with malware.
A similar scam campaign targeted Rogers' customer base after another significant outage hit its network. The scammers were trying to bait potential targets to open a phishing site with the promise of CA$50 worth of free credits.